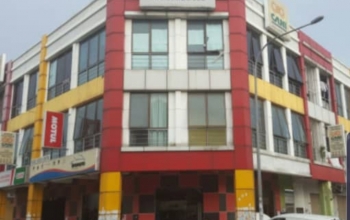 (Click on thumbnails to enlarge image)
MP0271 No. 19 Jalan Bandar Sembilan Belas
47160 Puchong Jaya
Wilayah Persekutuan, MALAYSIA.
Shop Lot - 3-storey Corner shop lot
Date Available:
Now
Tenure
Leasehold
Land Area
260.38 meter persegi
Land Dimension
260.38 meter persegi
Build-up Area
763.66 sq meter
Build-up Dimension
38 X 70 sq ft
Remarks
Corner unit rented to Enomoto
Currently whole building rental to one tenant at rental RM12,300.00
Tenancy expires 15 April 2025
Leasehold expires 13 April 2107 -84 years
WELCOME TO
MAY PROPERTIES
WEB SITE
We are a privately owned property investment company. We own residential and commercial properties.
This web site only list our own properties.
All propects or property agents will deal directly with us.
Thank you for visiting us and enjoy the tour.
RENTAL TERMS & CONDITIONS
3 months rent deposit.
1 month utility deposit.
1 month Non-Malaysian deposit.
1 month advance rental.
MAY PROPERTIES is please to present our business associates as listed below.
Please feel free to contact them for any assistance.